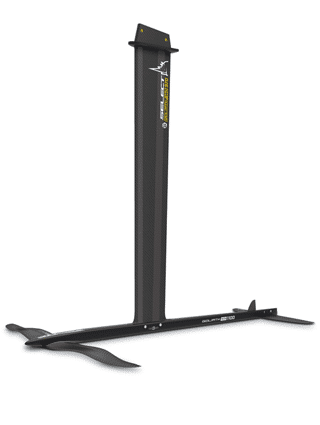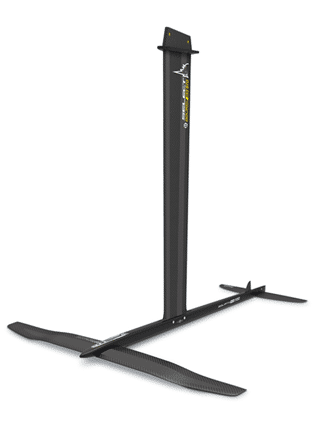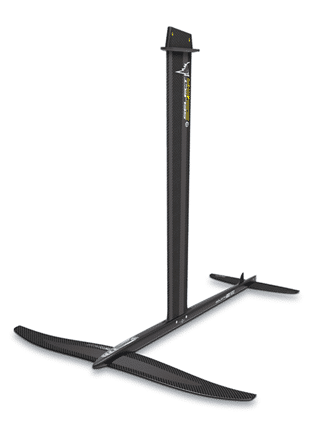 With the Goliath, SELECT offers a range of 100% Modular, high-performance premium foils, made from the fi nest carbon fabrics using innovative, exclusive manufacturing processes that guarantee uncompromising quality !
Easy take-off, fast flight, stable evolution and maneuverability are the Goliath's major assets.
Whatever your type of practice, with the Goliath you can tailor-make your foil!
Goliath are premium foils built with the best carbon fibers
SELECT has been making its products in France ever since it produced its very first fin.
Our foils are no exception to the rule and are all made in our factory: from tooling design to final production. We rigorously select the best materials on the market. No compromise on quality !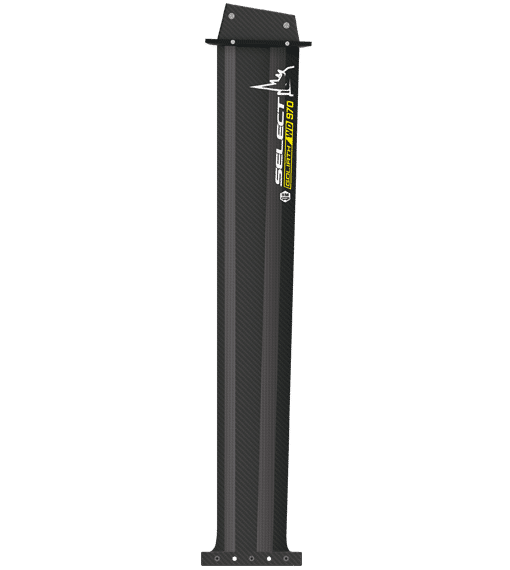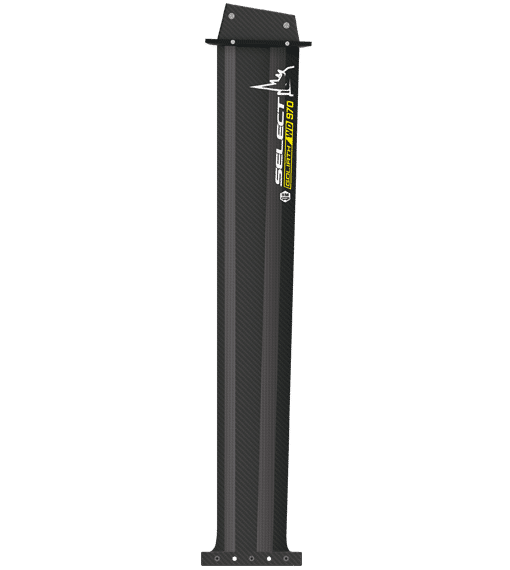 FRONT WINGS / Full Carbon
To suit all types of practice, three categories of front wings are available for the GOLIATH :
> PW/power, SL/slalom, SP/speed.
In all three ranges, the hi-aspect shapes offer the best combination of ease of take-off, stability and acceleration.
New-generation, high-ratio wings designed to perform with glide and control, whatever your riding style and level.
SELECT technology allows complex shapes, pre-twisted at the tips to reduce drag as speed increases. Our full carbon prepreg construction guarantees the profile retention and rigidity needed for highly responsive wings that remain stable and comfortable

















STABILIZERS / Full Carbon
STABILIZERS / Full Carbon







SCREWS / Stainless Steel A4 Grade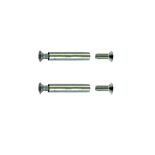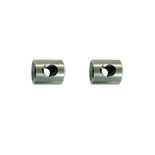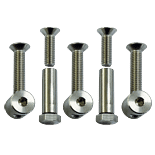 Connection
Fuselage / Mast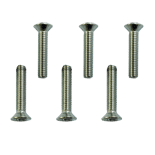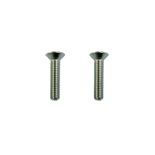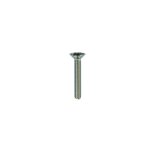 You will find here a few tips and tricks to fine tune your gear taking into account your own preferences