FRONT WINGS : SL / SLALOM WINGS
FULL CARBON PREPREG

VERSATILE, SL FRONT WINGS ARE FAST AND STABLE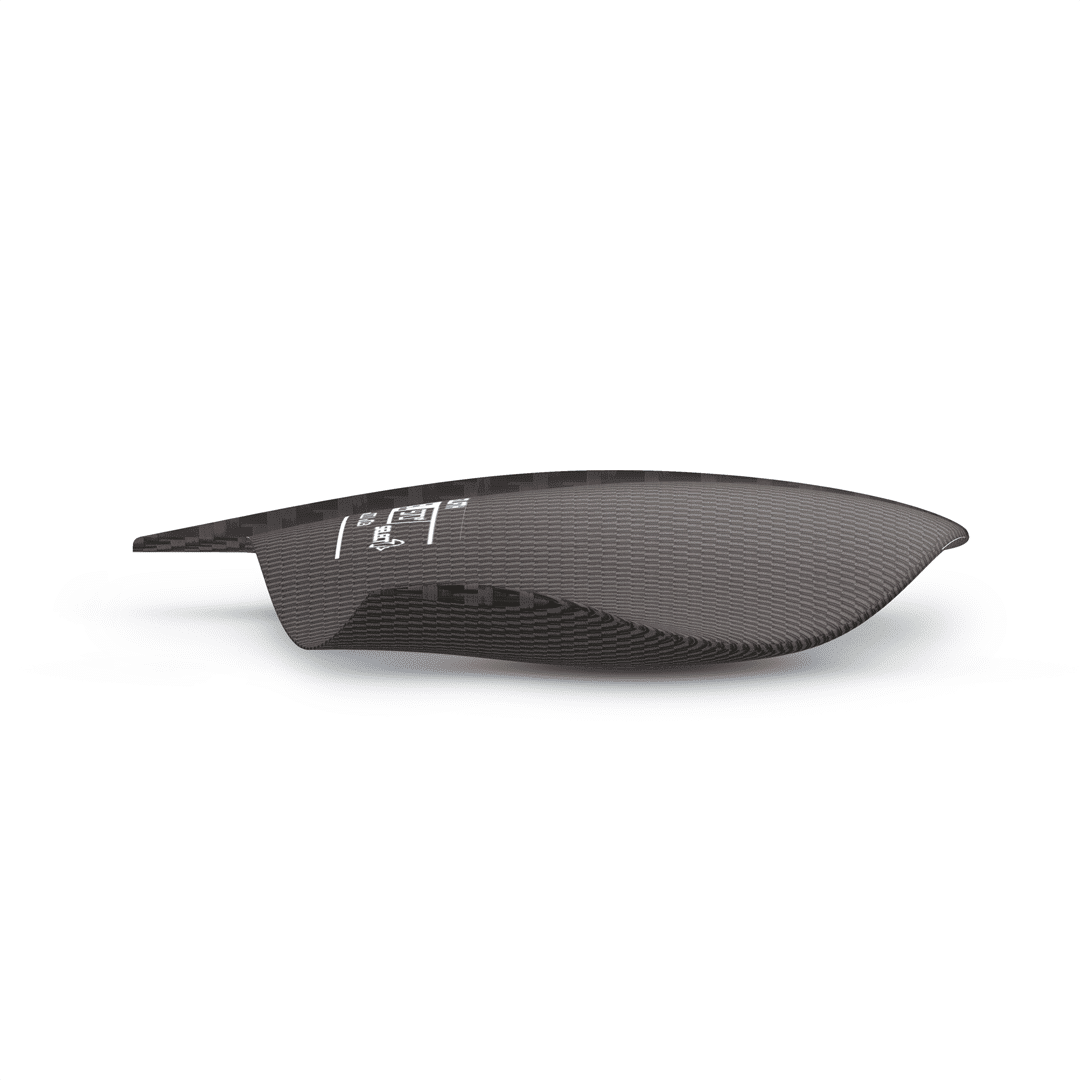 – SPECIFICATIONS
Available surface areas : 970 / 890 / 770 cm2
SL wings are incredibly stable for wings with a high aspect ratio. With an exceptionally high output, they are ideal for races and long-distance rides.
SL wings are fast wings with an exceptional glide ratio that makes it easy to maintain flight, even through sudden loss of wind.
With their high speed potential, they will delight technical riders looking for strong acceleration and high Vmax on open and closed angles to the wind.
As well as being fast, responsive and powerful, SL wings are versatile.
– HYDRODYNAMIC
The central anhedral contributes to yaw stability.
– TECHNOLOGY
Full carbon prepreg + autoclave.
Reinforced high-modulus carbon structure (The ultimate in stiffness and strength). Sandwich-free construction for maximum strength.
Finish : Hand-sanded surfaces (Gr.1200) for optimal glide.
No varnish.
Fiber Type : HR Carbon : T700 + Carbon HM : M46J / TORAY