FRONT WINGS : PW / POWER WINGS
FULL CARBON PREPREG
POWERFUL, PW FRONT WINGS ARE VERY EFFECTIVE IN LIGHT WINDS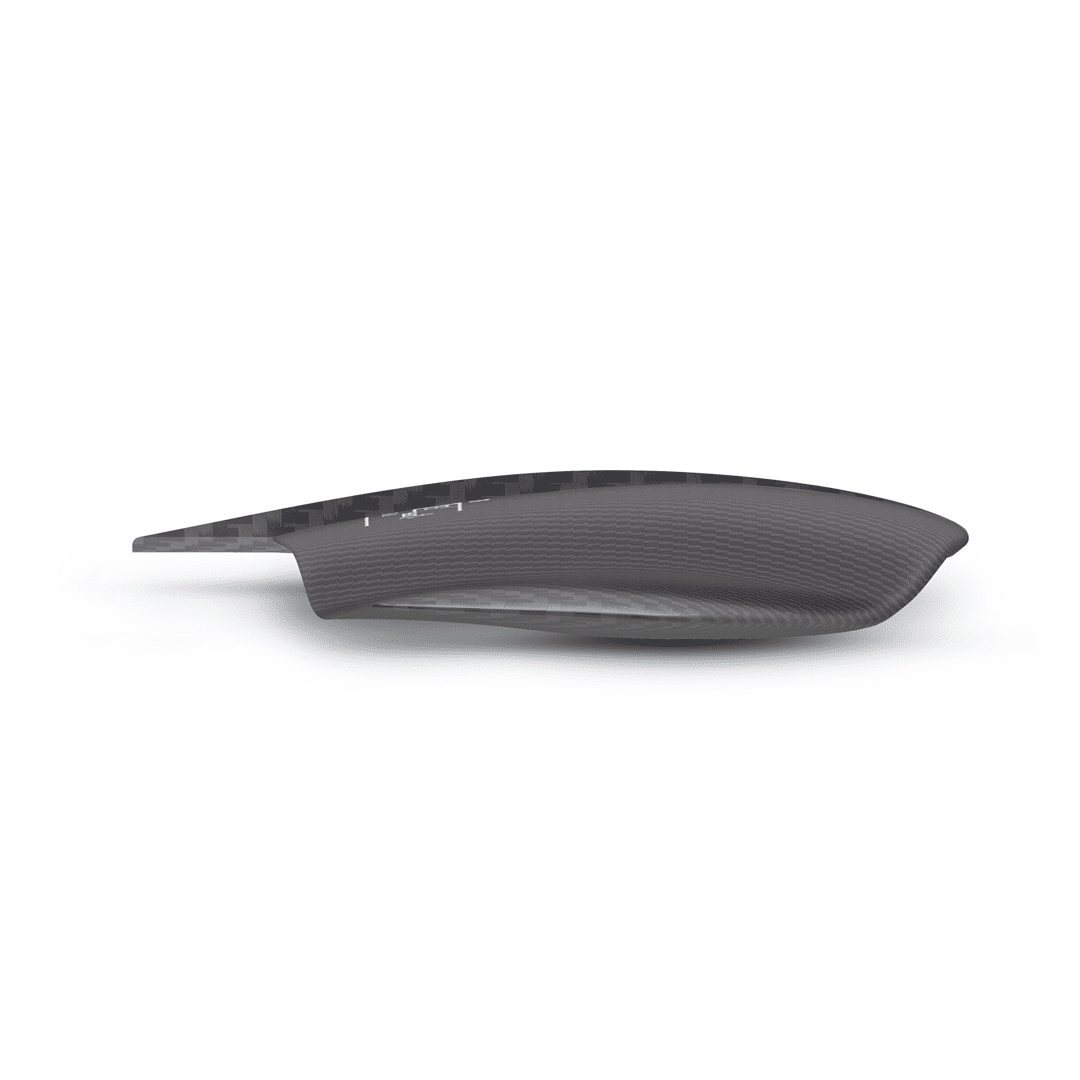 –  SPECIFICATIONS
Available surface areas : 1055 cm2
Featuring a slim, high-performance profile, PW front wings have been designed for riders who prefer power and lift.
This new-generation shape gives the GOLIATH exceptional power for fast, smooth take-off. Inflight performance is at its best: PW wings offer a constant, linear lift that is much appreciated in light winds.
They are also ultra-efficient for pumping. Capable of generating strong accelerations, PW wings remain highly efficient at high speeds.
– HYDRODYNAMIC
A central anhedral with dihedral tips to improve handling and limit ventilation on the wingtips.
– TECHNOLOGY
Full carbon prepreg + autoclave.
Prepreg technology allows fabrics to be mixed and carbon fibers to be placed in different directions to achieve precise, perfectly controlled stiffness. 
Power transmission is instantaneous.
Finish : Hand-sanded surfaces (Gr.1200) for perfect glide and to make profiles work over wide performance ranges.